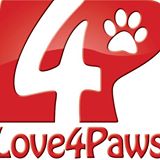 Love 4 Paws Rescue is a non profit organization based in Johnson County, Ks.  We specialize in helping the animals that are victims of abuse and neglect in order to allow them a second chance at life.  Our mission statement:  To protect the welfare of the animals we come in contact with and to promote the humane treatment and well being of animals by:
Providing shelter, sanctuary, rescue, vet care and ultimatly to re-home abandoned, stray and neglected pets.
Responding with personal commitment, humane sensitivity, and compassion.
Pet care education to help improve the lives of pets.
Actively promoting suitable adoptions of the animals.
Encouraging the spaying and neutering of dogs and cats to help reduce pet overpopulation.
Decrease animal cruelty in our community.
To learn more about Love 4 Paws Rescue please visit: https://www.facebook.com/love4paws?fref=ts
---
OzWescue of Kansas is state licensed in Kansas for Westie, Scottie, Cairn and Corgi Rescue, both purebred and mixes. We're volunteer  independent rescuers who work with shelters and other Rescues to pull,  transport, foster and find forever homes for our animals. We also  assist owners who need advice and/or help with their companions.
For more information about Oz Wescue please visit: Oz Wescue

---
New Beginnings Dog Rescue is a non profit, volunteer based, no kill rescue group which specializes in the rescue and placement of abused,  unwanted, and abandoned dogs. Our goal is to end pet overpopulation by educating the public on spay and neuter, as well as placing all dogs in loving, forever homes.
We do not have a facility, we foster all of the dogs in our homes. Each dog is treated as one of our own and is provided with a temporary loving home until he or she finds a forever home. The dogs are rescued  from area shelters, puppy mills, and many are owner turn ins. We hold pet adoption events every Saturday at the Petsmart in Merriam, KS.  In between adoption events we accept applications online in which it is possible to set appointments during the week to meet the dogs.  All dogs are spayed or neutered, current on vaccinations, heartworm tested (if over 6 months of age), dewormed, provided with dental care if needed and heartworm and flea/tick prevention.
Please contact New Beginnings at: http://www.newbeginningsdogrescue.com
---
MidAmerica Boston Terrier Rescue Inc. (MABTR) is a 501(c)(3) nonprofit corporation serving the states of Nebraska, Colorado, Iowa, Kansas, Missouri, North/South Dakota, Wyoming, Minnesota, Utah, Montana, Idaho, and Arkansas
Mission – To rescue Boston Terriers and Boston mixes that are surrendered/unwanted, homeless/stray, mistreated/neglected, slated for euthanasia or puppy mill released, no matter their health, condition or age, finding them safe and happy forever home through an adoption program that provides foster care, medical care, rehabilitation, and education.
MABTR takes in Boston Terriers of any age and physical/mental condition. Dogs are put in foster care until they are adopted. Prior to adoption, we provide complete medical care, which includes spaying and neutering (if 6 months and older), updating dogs on vaccines, testing and treating (when necessary) for heartworm, and microchipping. If other medical conditions present themselves while in our care, we address and treat them as well.
MABTR prides itself on the ability to give commercial breeder (puppy mill) dogs a second chance at life.
MABTR is run by volunteers with caring hearts. We are funded completely by donations, and we can't achieve our mission alone. Generous donations from kind people like you sustain us with the financial support necessary to care for the hundreds of homeless Bostons we take in every year.
---